I can't think about kids on the streets without it tearing up my heart.
 
I'll always remember the first time I saw suffering children on the streets of Hong Kong. It was the early 1950s, yet to this day my heart still breaks.
 
Today we don't have to go to Hong Kong to minister to suffering children. They're right here on the streets of Los Angeles.
 
Here in America, an estimated 2.5 million children are homeless. The streets are no place for children, and the violence is only getting worse.
 
And during the summer when school is out, things get worse for these inner city children. Getting enough food becomes a very real problem without the free or subsidized lunches they receive at school.
 
Their parents are simply too poor to provide enough for them to eat.
 
But with the help of someone like you, children and youth in inner city Los Angeles will have a place to go this summer. They'll have Fred Jordan Mission.
 
It will be a time of refreshing for them as they receive nourishing food and a kind word from our dedicated staff and volunteers. And most importantly, they'll hear about Jesus and His great love for them.
 
With your help this summer, we'll share Jesus, the Bread of Life, and bread, the staff of life, with hungry children on Skid Row.
 
We expect to feed more children and adults than ever this summer. And that's why your gift is needed more than ever.
 
In the final days of his life, my husband Fred's main concern was for children in need. He said, "I started this mission for men, because, thank God, there were no women or children. We must save this generation of children."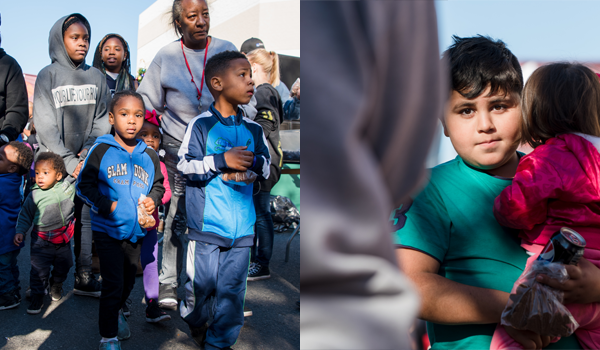 God has called us to take these children from the street and show them a different way. We follow Jesus's example to feed their hungry souls and then feed their hungry bodies.
 
Will you take a moment right now to send a gift and help us reach out to "the least of these" on the streets of Los Angeles?

Your most grateful servant,
 

Willie L. Jordan (Mrs. Fred Jordan)